All of our grantees have their strengths and their approaches to fostering a better future for Palestinians and Israelis. What B8 of Hope is interested in and loves about all of them is the humanization aspect of their activities and their focus on constructive changes.
A LAND FOR ALL – TWO STATES, ONE HOMELAND

« Two nations live here in this land, and both want to live peacefully and safely. Solutions entailing separation have failed in the past, and will fail in the future. Cooperation, however, succeeds. There is a solution to the Israeli-Palestinian conflict, and it is right here in front of us. Do you choose to live by your sword? Or can you put your fears aside? »
Living here, separate and together – this is the ethos of A Land for All. 
They are one shared movement, divided into two separate branches – one Israeli and one Palestinian – both jointly and severally. Together, a group of Israelis and Palestinians offer a new horizon for reconciliation between the two people, based on the existence of two sovereign states in one open land. The Land of Israel/Palestine is a homeland shared by two people – the Jewish people and the Palestinian people, each having deep historic, religious and cultural connections to the land. All people living in this shared homeland have an equal right to live freely, equally and with dignity, and any agreement must guarantee these rights.
On the basis of these beliefs, the group has drafted a shared Statement of Principles to clarify their ideas and address issues such as refugees, the capitals of the two states and the separate and shared institutions of state. This document is a starting point for a discussion in which all parts of society, on both sides, will participate, to achieve reconciliation based on correcting past wrongs without creating new wrongs and without forcefully uprooting communities and people. 

Combatants for Peace was founded by ex-Israeli military and former Palestinian fighters, putting aside their weapons to show "there is another way" and standing together as a bi-national community which is based on non-violence!
Their Alternative Memorial Day in Tel-Aviv, which brings together more and more participants every year to hear bereaved Palestinian and Israeli speakers, might one day become a mainstream event.
GREEN LAND SOCIETY FOR HEALTH DEVELOPMENT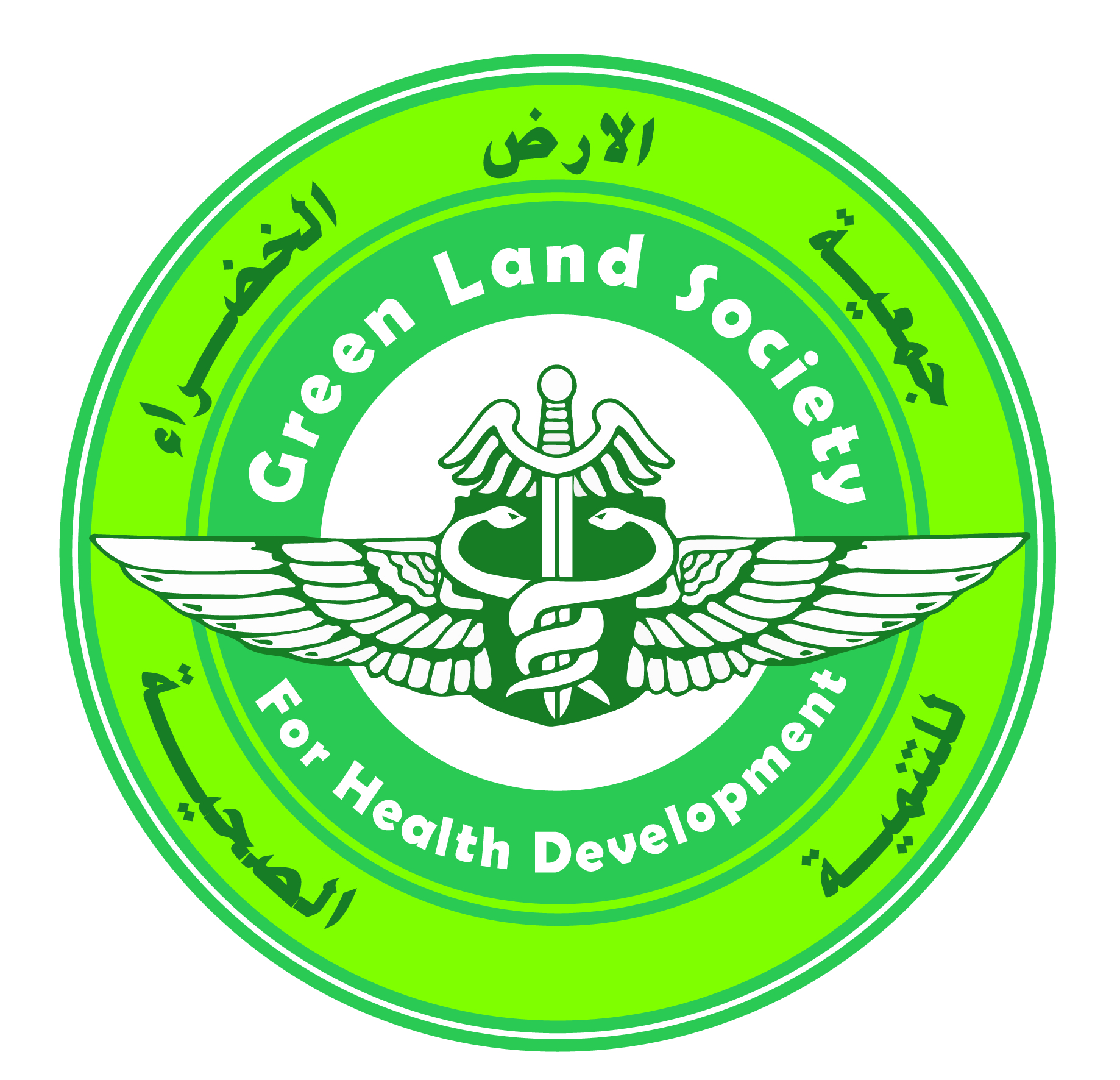 Green Land Society for Health Development (GLSHD) is a Palestinian Non-Governmental Non-Profit Organization established in 2007 in Hebron. It aims to raise the level of health and environmental conditions in the Palestinian Authority Territories. There are many aspects to its activities.
B8 of Hope focuses on one specific activity of this organization : the transportation of patients (referred by the Palestinian Ministry of Health to get treatment in Jerusalem and Israeli hospitals) to the checkpoint borders.
This is new humanitarian service provided by GLSHD, where patients are transported in a home-hospital-home based service through a network of volunteers that GLSDH has engaged since late 2017, in cooperation with Jerusalem based volunteers. One transport project that we are supporting in partnership with another philanthropic partners is the establishment of 2 busses lines transporting the patients for free from the North of the Palestinian Territories in the West Bank to Jerusalem-Ramallah border, and from South to Jerusalem- Bethlehem boarder in morning and afternoon, the aim of this intended project is to save the costs of transportation that the cancer and kidney failure patients have to pay on a daily basis to reach the hospitals in East Jerusalem.
THE JERUSALEM YOUTH CHORUS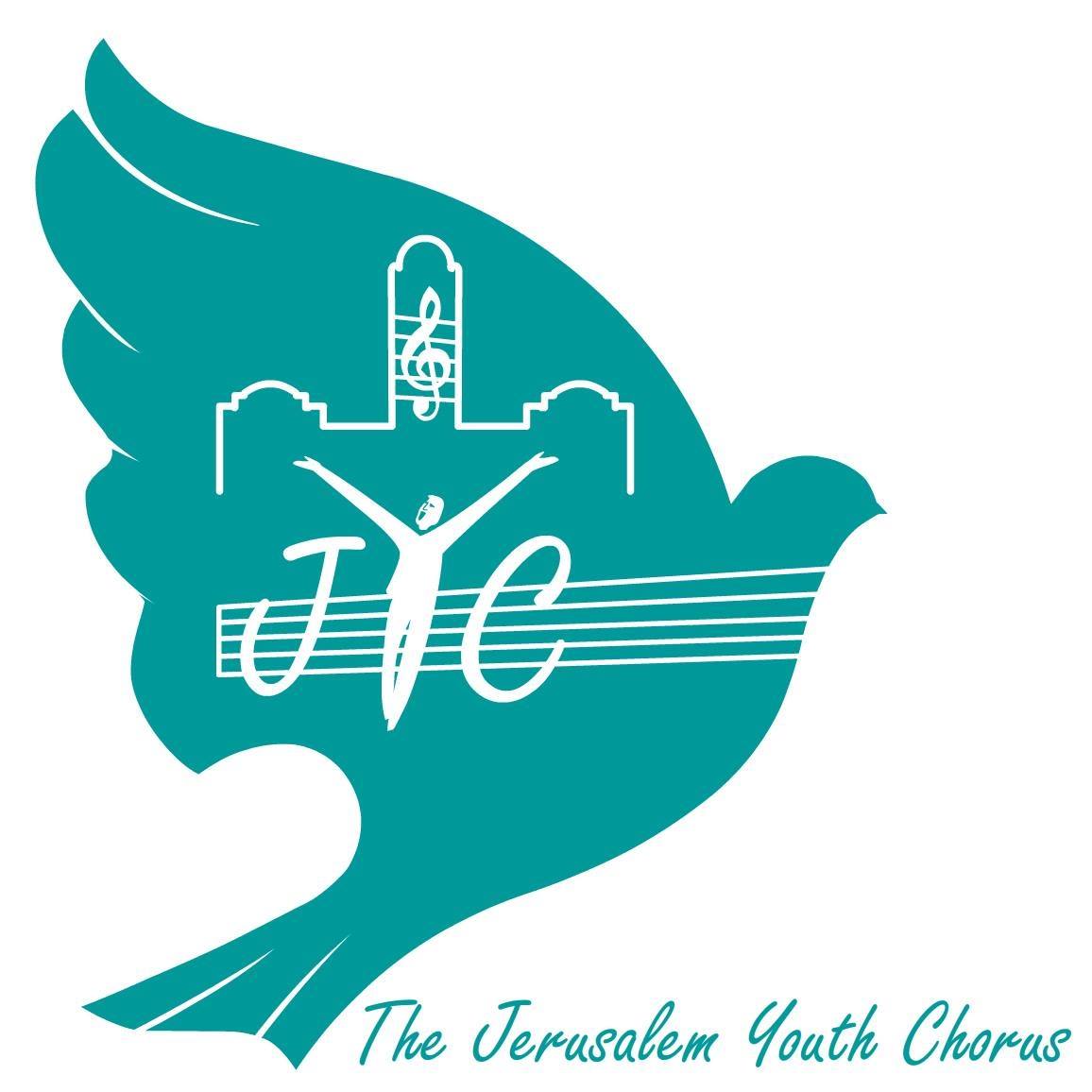 Empowering youth from East and West Jerusalem, the Jerusalem Youth Chorus empowers young singers to become leaders for peace in their communities by providing a space where they can engage one another in musical and verbal dialogue. Through this combination of high level music-making and interpersonal engagement, the Jerusalem Youth Chorus seeks to create a life-changing experience for its members. The results shine onstage and have inspired audiences in Jerusalem and world-over since their founding in 2012.
Logo and media coming soon!
The Karama Centre (Karama is Arabic for "Dignity") is a unique place of dialogue and peace at the heart of the West Bank. In the unlikeliest of locations, Palestinians and Israelis from throughout the region and the world choose non-violence to meet each other as human beings and create together a different future. To date, the Centre has welcomed over thousands of local and international visitors. While continuing to grow as a nurturing place for peaceful dialogue and non-violent movements, the Centre is now beginning a new phase in its development.
 Karama was founded on the family farmland of Ali Abu Awwad, the founder of Roots and Taghyeer movements. Karama now intends to become an example of Non-Violent Development. This philosophy entails the building of wholesome, natural, tailored systems for maximum wellbeing of human communities that also maximizes the wellbeing and vitality of natural systems for both tangible and intangible growth. Karama Centre is envisioned as a learning space for promoting a peaceful and nurturing relationship among people and with the land; a place where Palestinians, Israelis and internationals can together create and learn innovative practices on soil, water, food, waste, energy and many other aspects of Non-Violent Development.  
Dignity grows from a mutually respectful and beneficial relationship between people and also between humans and their natural environment. Today the land in Israel/Palestine is the object of violent conflict while being mistreated by unsustainable farming practices and unmanaged waste. In this struggle, both humans and nature suffer. Healing our relationship with the land will accelerate and sustain healing within and between people as well as helping create new economic realities. Thus, beyond dialogues and marches, the principles of non-violence, reconciliation and liberation can be expressed and make a difference in one's daily work and life.
 The transformation of the Karama Centre into a Centre for Non-Violent Development is now underway! 

Our Generation Speaks (OGS) is about creating an entrepreneurial generation of leaders to shape a peaceful Israeli-Palestinian future built on trust.
Founded in 2014, Our Generation Speaks is a fully-funded, three-month summer fellowship program and incubator where emerging Israeli and Palestinian leaders create high-impact ventures. Every summer, OGS brings 30 of the region's best and brightest to Boston where they engage in tailored seminar and mentorship programs and are equipped with the tools to launch new ventures. OGS fellows develop and pitch their ideas throughout the summer and selected teams are granted seed funding for their ventures that will generate significant social and economic value in the region.
Once the fellows graduate from the program, they become OGS Alumni and members of their alumni leadership network, OGS NEXT, which engages our alumni in professional development workshops and works on the ground in the region to build an Israeli-Palestinian community of change agents. 
THE PARENTS CIRCLE FAMILIES FORUM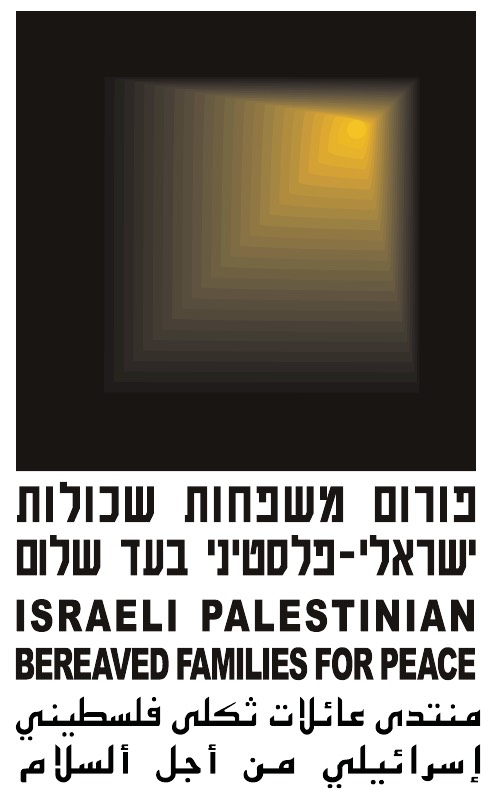 The Parents Circle Families Forum is an association of 600 bereaved Israelis and Palestinians who have lost an immediate family member in the conflict. 
They are working hand in hand together, sharing sorrow, bringing hope by trying to stop acts of violence through reconciliation – a prerequisite to achieving a sustainable peace.
The organisation uses all resources available in education, public meetings and the media to spread these ideas.
SAVING CHILDREN at the
PERES CENTER FOR PEACE AND INNOVATION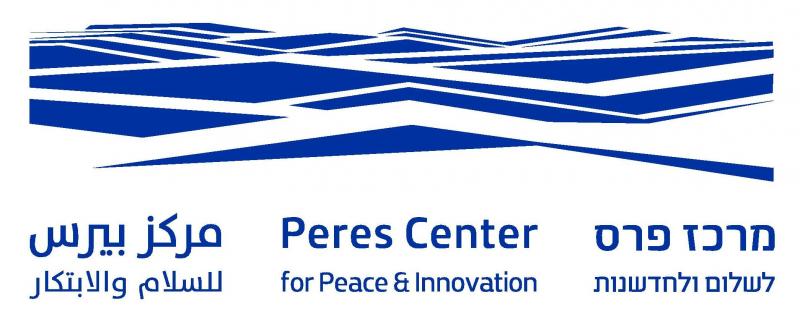 The Peres Center treats Palestinian and Syrian children in hospitals throughout Israel, providing them with complex and often life-saving medical treatment. Every month, the Peres Center handles dozens of requests, and since the launch of the program in 2003, 12,500 children have been treated.
Beyond the vital humanitarian aspect of saving the lives of children in need, this program creates a unique meeting point between families, medical teams, and hospitals – building bridges of hope and peace.
POLYPHONY FOUNDATION and KESHET EILON:
building bridges through music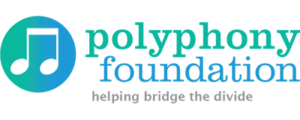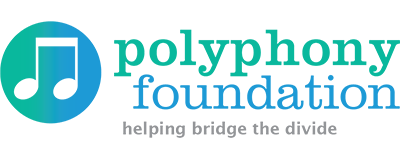 Polyphony Foundation was co-founded by Nabeel Abboud-Ashkar, a classically trained violinist who serves as Executive Director of Polyphony Education in Israel. Polyphony has created programs where young Arabs and Jews in Israel can come together through classical music. It is a model for global cooperation based on cultural exchange and education, communication and partnership, in the belief that creating new channels for engagement is essential to sustaining a just and peaceful society. Polyphony programs reach more than 9000 Arab and Jewish youth on annual bases, and provide training and employment for over one hundred teachers in Israel. 
The Keshet Eilon Music Center, founded in 1990 at Kibbutz Eilon on Israel's northern border, is devoted to training and promoting young violinists from Israel and throughout the world who are intent on attaining the highest musical level. Its faculty consists of internationally renowned violin masters from Israel and the rest of the world. The Keshet Eilon credo is that music, one of the eternal symbols of humanity, can serve as a bridge between religions, peoples and nations. 
A strategic partnership has developed between Polyphony Foundation and Keshet Eilon Music Center. This partnership is based on the shared understanding that Music and the Arts have the power to transcend long existing cultural and social boundaries between the Arab and Jewish communities in Israel. Driven by this belief, both entities have been working on creating opportunities for Arab and Jewish youth to make music together while encouraging excellence in the field of classical music. The joint Program The Scholar in Residence Seminar aims at creating a highly meaningful shared musical experience for talented young Arab and Jewish musicians, believing that such safe and neutral environment will enable them to overcome long existing cultural barriers and discover how much they have in common rather than the widely common misconceptions and stereotypes.

Road to Recovery is an organization of thousands of Israeli volunteers, driving Palestinians requiring treatment – mostly children – from crossings between Israel and the Palestinian Authority to hospitals in Israel. Road to Recovery is apolitical and motivated solely by humanitarian interests. They believe that the assistance, besides being motivated by compassion, will generate good will, deepen our connection and contribute to peace between our peoples. Additional goals include the acquisition of medical equipment for those in need and organizing special recreational days for patients and their families.
Roots is a unique bi-national initiative with a network of Israeli residents of the Gush Etsion settlements and Palestinians from neighboring towns and villages who have come to see each other as the partners who both need to make changes to end their conflict. Roots' mission is to enhance dialogue, transformation and bridge-building and it is based on a mutual recognition of each People's connection to the Land. Roots is about developing understanding and solidarity despite ideological differences. Roots is a place where local peoples can take responsibility. Their work is aimed at challenging the assumptions their communities hold about each other, building trust and creating a new discourse around the conflict in their respective societies. This is a grassroots and local model for making change — from the bottom up.
The Taghyeer (Change) Palestinian National Nonviolence civil society movement engages Palestinians to come together for both social change and self-development of their society and to achieve Palestinian national rights.
Taghyeer 's mission is to empower Palestinians to become decision-makers and agents of their own liberation by transcending the limiting narrative of victimhood and anger : to manage that anger, rather than being controlled by it, and channel it towards building the future in a constructive way. 
 Nonviolent struggle according to Taghyeer starts by developing a nonviolent identity which calls on the best of a person's – and a society's – humanity. At an individual, community and ultimately national level Palestinians must build trust within themselves, and among each other to stand up and take nonviolent action against despair, fragmentation and injustice through :
–learning the tools of nonviolent identity in action and communication
-empowering the Palestinian youth and women
-caring about the environment: cleaning the streets, greening the villages, not using chemicals in agriculture, enhancing nutritional health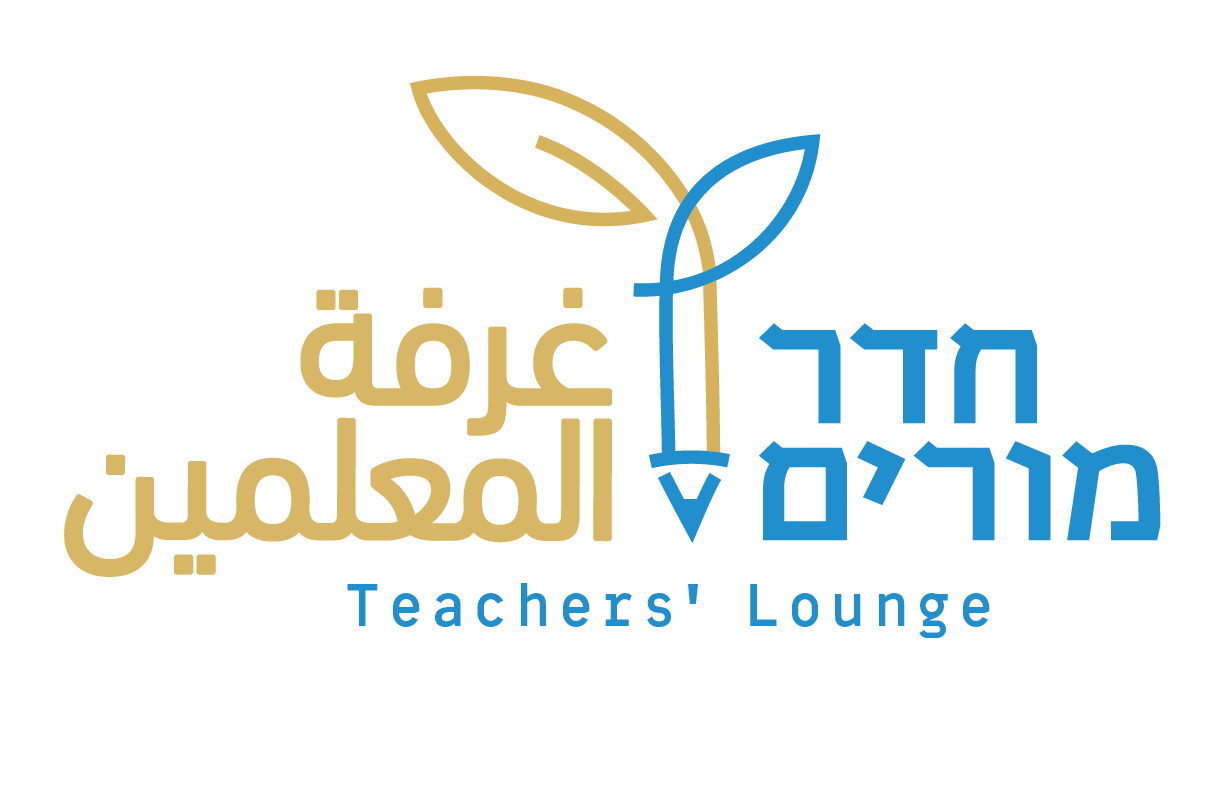 The Teacher's Lounge is a professional development program operating in Jerusalem that harnesses the power of educators to positively redirect a dialogue toward understanding the "other" and thereby address the deep rifts of fear, anger, and suspicion that continue to drive apart the diverse inhabitants of Jerusalem. In operation since 2014, the program brings together up to 60 Israeli & Palestinian educators in equal numbers per cohort into a safe space where their shared dedication to educating the next generation serves as the initial means by which they connect with each other. Through guided discussions and open sharing about themselves within the group, they begin to develop the empathy and understanding necessary to overcome pre-conceived prejudices and stereotypes.
The program's main goal is to produce a growing cohort of educators, both Palestinian and Israeli, who are committed to the ideals of shared society and peaceful coexistence, and who are trained to promote those ideals in their professional and personal lives.

Tech2Peace is an independent initiative, created and conducted by a young staff of students and volunteers. Their aim is to run High-Tech and peace-building seminars, focused on creating a lasting positive relationship between young Israelis and Palestinians. They believe that these participants will not only leave as peace activists, but also as potential colleagues with a strong basis for future positive interaction. Their mission is to equip the youth of Israeli and Palestinian society with the necessary skills to ensure that their can be greater co-operation and co-existence between Israelis and Palestinians in the future. Participants will come out of the seminar specialising in Web Building, 3D and Graphic Design or Mobile App Development. Additionally, participants take part in experiential workshops focused on conflict resolution, helping to humanize which helps humanize the conflict on a grassroots level. Following the completion of the seminar, Tech2Peace participants will not only become peace-building ambassadors, but also have the skills required to take their first steps towards a new-found career in High-Tech.
WWP is and broad-based Israeli grassroots movement, with women from the Right, Center and Left, of the political spectrum,  whether Jewish, Arab Muslim or Christian,  religious and secular women. Today they are over 40'000 members. They hold many activities all over Israel, including meetings at the Knesset with Knesset members. They are known for their huge marches, demanding a return to negotiation.
Zimam is a Palestinian youth movement based in Ramallah and focused on a domestic approach to conflict resolution. They work with the leaders of tomorrow to build a more democratic, actively engaged and pluralistic society in the Palestinian Authority Territories in the West Bank and in Gaza.