"When violence is put aside, dialogue becomes possible. We don't have to agree in a dialogue, it is just the secure place for argument. Dialogue is a place where two truths can meet, it is the place where one can accept that the painful price of peace is cheaper than the terrible price of war, it is the place where peace can be achieved. And finally, peace is a place where we can live by respecting our differences".
Ali Abu Awwad, Founder of Taghyeer Mouvement
and Co-Founder of  Judur/Shorashim/Roots.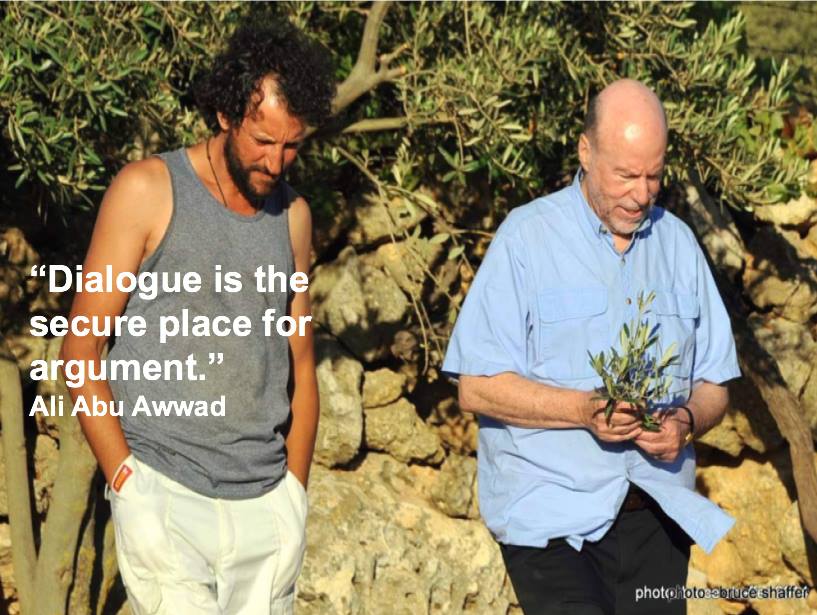 We, in Geneva, Switzerland, we live in peace. Whether Jews and Arabs of the diaspora, whether Swiss or foreigners, we must remember that Peace in the Middle East concerns us too. Just as racism shouldn't be the concern of a specific race only, antisemitism not the concern of Jews only and islamophobia not the concern of Muslims only, Peace should concern us all:  not by adding to the conflict and taking sides but by helping paving a path for a solution. 
​So please, imagine Peace and be part of the dream !
B8fully Yours
The B8 Team