B8 of Hope, B8, as in "beit/bait" (home in Arabic and Hebrew) is a Swiss home for Israeli and Palestinian grassroots initiatives of dialogue, bridge-building, transformation and non-violence.
"When violence is put aside, dialogue becomes possible. We don't have to agree in a dialogue, it is just the secure place for argument. Dialogue is a place where two truths can meet, it is the place where one can accept that the painful price of peace is cheaper than the terrible price of war, it is the place where peace can be achieved. And finally, peace is a place where we can live by respecting our differences"
Ali Abu Awwad, Founder of Taghyeer Mouvement and Co-Founder of  Judur/Shorashim/Roots.
 The man who inspired the positive impulse among the co-founders of B8 of Hope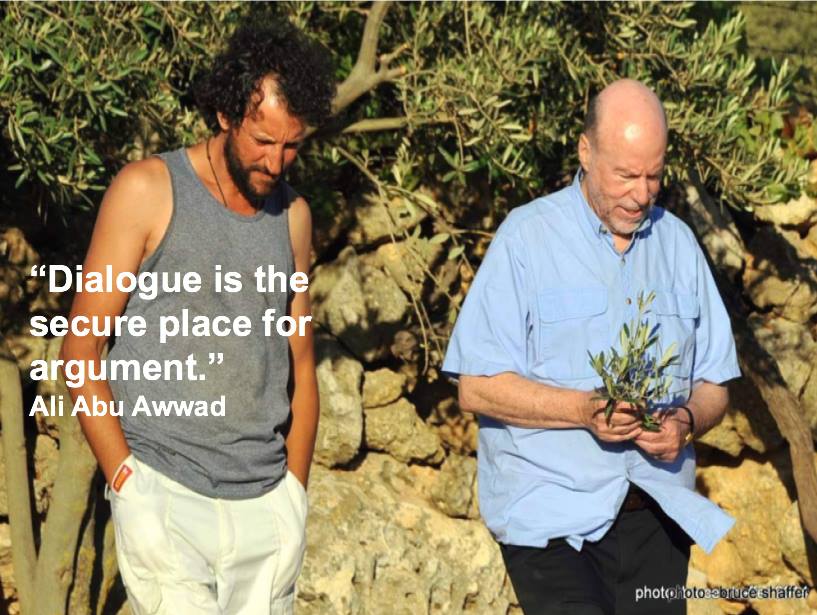 "Hope is like a candle, the current situation like a hurricane, we must do everything we can to keep the flame alive".
Avner Wishnitzer Co-Founder of Combatants for Peace