The Karama Centre (Karama is Arabic for "Dignity") is a unique place of dialogue and peace at the heart of the West Bank. In the unlikeliest of locations, Palestinians and Israelis from throughout the region and the world choose non-violence to meet each other as human beings and create together a different future.
To date, the Centre has welcomed over thousands of local and international visitors. While continuing to grow as a nurturing place for peaceful dialogue and non-violent movements, the Centre is now beginning a new phase in its development. 
Karama was founded on the family farmland of Ali Abu Awwad, the founder of Roots and Taghyeer movements. Karama now intends to become an example of Non-Violent Development. This philosophy entails the building of wholesome, natural, tailored systems for maximum wellbeing of human communities that also maximizes the wellbeing and vitality of natural systems for both tangible and intangible growth. Karama Centre is envisioned as a learning space for promoting a peaceful and nurturing relationship among people and with the land; a place where Palestinians, Israelis and internationals can together create and learn innovative practices on soil, water, food, waste, energy and many other aspects of Non-Violent Development.
Dignity grows from a mutually respectful and beneficial relationship between people and also between humans and their natural environment. Today the land in Israel/Palestine is the object of violent conflict while being mistreated by unsustainable farming practices and unmanaged waste. In this struggle, both humans and nature suffer. Healing our relationship with the land will accelerate and sustain healing within and between people as well as helping create new economic realities. Thus, beyond dialogues and marches, the principles of non-violence, reconciliation and liberation can be expressed and make a difference in one's daily work and life. 
The transformation of the Karama Centre into a Centre for Non-Violent Development is now underway!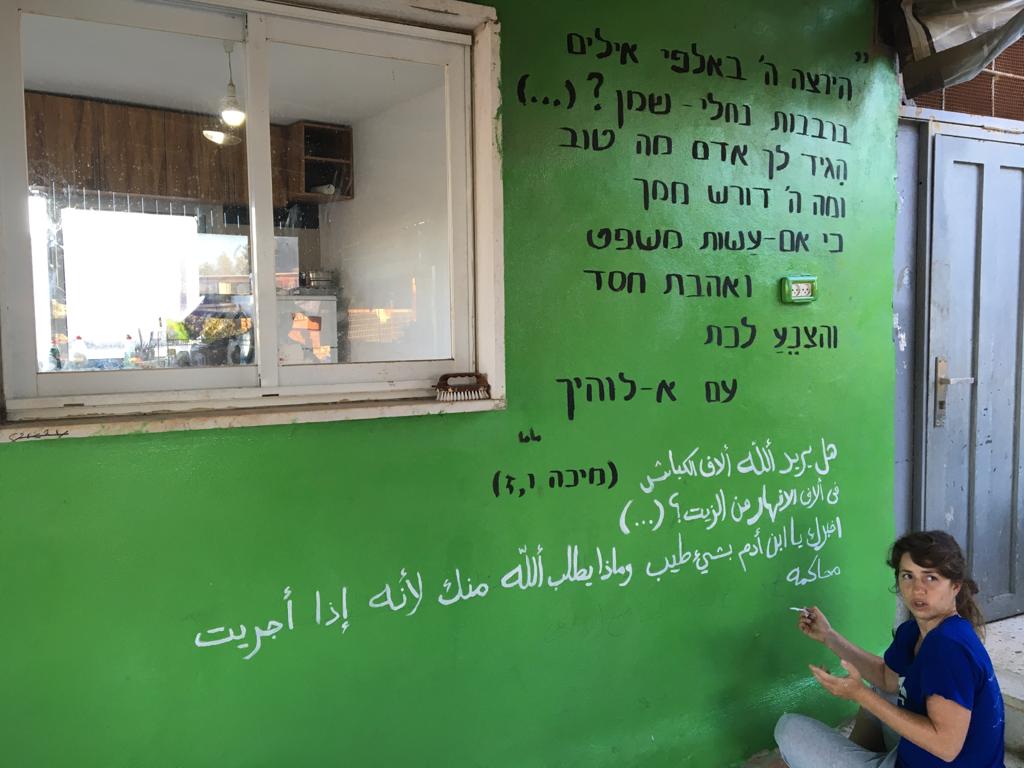 Credit Photo: @Karama Center